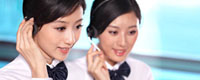 Name: Joe Guo
Tel: 0086-796-8799911
Fax: 0086-796-8799911
Mobile: 0086-13666839043
E-mail: sales@gyq-autoparts.com
E-mail: joe.guo@gyq-autoparts.com
Add: Kanmen Science&Technology park,Yuhuan,Taizhou,Zhejiang,China
Skype: joe2589
WeChat: joe2589
whatsapp: 0086-13666839043
QQ: 273592256







GYQ AUTO PARTS Co., Ltd. is a professional auto parts company.professional supplier of
Automotive suspension and steering parts ,also have a widely range of Tractor and Truck parts.
Currenty we have more than 3000 different items which covers Japanese car models,European car models,Korean car models and Amercian car models...We can supply the high quality with compepetive price goods to all the world.

Main services and products of GYQ:
Steering and Suspension Parts(Ball joint,Suspension Arm(Track Control arm), Tie rod end, Stabilizer link, Bushing,Rack end,Centre Link, idler arm, pitman arm)

Company Mission Statement:
1.Quality First
2.Continuous Improvement
3.Customer Satisfaction

Right Now we Gurantee the products to our customers as 50000KM or 1 year.During the gurantee time,we will do the free replacement of any defective items,Even 1 pcs we will do it.

By providing best quality products, giving our best service and constantly upgrading our methods
and techniques, GYQ sees the business relationship between ourselves and our customers as
a long term situation.